What Does SEO Stand For?
What is SEO? SEO stands for Search Engine Optimization, You may have heard a lot of times this term SEO which is the work for ranking your website on the top of the result pages of search engines like Google. SEO works for gaining organic traffic on your website by competing with other domains on the search result which is decided by Google. Because most people search on google for something related to their query, and the organic search result is the most clickable result by the people. A lot of people want to know about What is SEO? Here I will teach you how SEO works to get organic traffic on your website.
What are SEO Benefits in Marketing
SEO is a long-term beneficial process which is required a lot of action and time, you just can't expect its return in one or two days this is not something that you perform today and expect the result by tomorrow. This is the process which is required a lot of strategies and planning to perform the actions with long-term goal planning and success. First, you need to understand SEO's meaning and have the patience to get the results.
Peoples make a lot of efforts to get ranked on the first page of Google and moreover peoples do the efforts to get ranked on the first position on the search result of Google.
Small- Small Efforts of SEO also can affect the ranking of your website.
With the Just 1-2 number increase and decrease the ranking can change the traffic percentage of your website.
It's required so many efforts to get sticky on the same position on the google top ranking.
Only one search click can also affect the traffic value of your website, For instance: for one search query on google, the top-ranked website gets 40-60% traffic of that search term and the other second and third position of the ranked website gets the rest of the traffic of web.
This small effort of changes in ranking can affect all of the traffic of your website.
Other than that PPC or paid advertising also gets other clicks But the main advantage of SEO is you can get the organic traffic on your website without paying for that place on google.
Why SEO is Important
SEO is important in many terms which are listed here:
Organic Traffic: By doing SEO for your website you can get the organic traffic on your website, you don't need to pay for getting listed on google and displaying in the search result. By ranking on the top position through organic traffic you can get the trust of Google, Google always shows the results which are related to the user's query. To get ranked on the top result means your website has been authorized to get the top SERP significant position without paying.
Less Bounce Rate: SEO makes your website strong and effective to come in the SERP, by getting organic traffic on the website you have fewer chances to get the high bounce rates. Peoples click through organic results which means they come with the
intention on your website, not by mistake. So, there are a lot of chances to get a low bounce rate. And low bounce rates increase the trust and worthiness in front of the googles algorithm.
Organic Traffic for Long Term: Through SEO you can get more organic traffic on your website, you can have more valuable users visitors on your ranking pages, the more valuable users you get the more chances to get the conversions on your website. You need to get ranked through multiple pages of your website to get more visitors for multiple queries. By doing paid advertising you can get the traffic till your ads run on your website, after that you can again reach the start level, but through SEO you have chances to get the visitors on your website for the long term.
Also Read: TOP 30+ INSTANT ARTICLE SUBMISSION SITE LIST 2021 – HIGH DA – DOFOLLOW LINKS
How Does SEO Works?
Google is a Search Engine that uses crawlers and bots to get information all over the internet by all different websites, These crawlers and bots visit many websites which is available on the internet which could be millions and billions of websites available on the internet gather information and content of those websites. A website that contains internal linking, external links, to other pages on other sites as well. All the websites which are connected to each other if get inter-linked or external linking everything gets crawled by search crawlers. Which is Called Google Indexing.
Without google indexing, your content, information, and website can't come into the search result of Google. Google crawlers have some timing and limited visits of every website which is determined by the crawlers by analyzing the regular activity of that website.
Backlinks (Internal/ External): SEO's most important part depends on backlinks, Yes backlinks means getting your website URLs or other pages linked to another website that has high domain authority can get link juice. Getting backlinks from another website can increase your domain authority and vote 9of quality, these things people search on google like (what is SEO backlinks). Those website that has low backlinks and zero backlinks are poor-quality websites.
Content: Content plays a very important role in SEO, Search engine crawlers analyze the content on the webpage, related to the search query of the user. SEO plays a very important role in creating content on a website related to targeted keywords that anyone searches on Google.
Types of Search Engine Optimization(SEO) Techniques:
On-page Optimisation: On-page optimization is the process to optimize the pages of the website and homepage, Onpage is the process to create content on your website, with targeting intentional keywords on targeted pages. It's all about writing content like Meta title, Meta description, Image Alt Tag, keywords and Heading H1, H2, H3, and some other factors.
On-Page SEO Factors:
Keyword Research: Keyword Research is the first starting point of doing SEO for any website, Doing keyword research to understand which keywords you want your website to rank on Google, How users get reached on your website like what they search so that they can reach to your website. This is what is Called Keyword Research for a Website. Also, Check on which keywords other's website is ranking who is called your Competitor. Identifying which keywords your competitors getting traffic, users intent what they are searching for that specific keywords.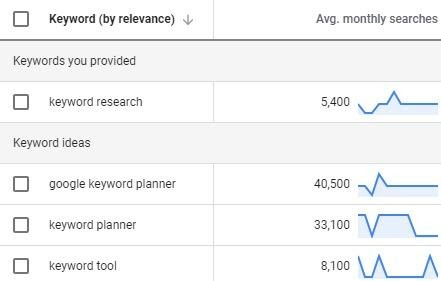 In these things, Google and other search engines also help to understand what already existing content can be optimized for the search query. There are a lot of tools are available now for Keyword research. Keyword research tools are for helping you to understand the user's intent and what they are searching for that specific keyword.
SEO Niche: When you are performing keyword research, you have to decide the genre of the website and this is also called SEO niche or niche of the website. You need to decide on which topic or keyword you want to start work on. Some people who work on multiple niches mean multiple categories or some target only one specific category or one to work. Working on a single niche is easy for any expert person who is an expert in any specialization.
Content Marketing: TO get visitors to your website there is a need to have informational content, Depending on your Keyword research you can decide the pattern of content targeting the keyword, and also you can check the existing content of your competitor and can have an idea about content writing and also you can write the better content so that you can rank higher in the SERP. You need to research quality content that google can push to rank higher. Google likes the content which provides the information which user like, If your content is shared on social media platforms and also many visitors coming on your blog or website then google understands the content is good then you have higher chances to get ranked on top of the result page.
Alt-Text: An image on your website or blog can't be recognized by google, but Alt text mentioned on any image can change this way to understand the image. Google can understand that what is this image all about. You need to mention your image title or keyword or something about the image. These images can easily understand by google search crawlers and bots. Users can see the images and they can easily understand but for Google, it's very important to understand the image. Sometimes your images and videos are also the source of traffic on your website but that's happened only when google understands the image.
Alt Text is also called Image SEO, and some people do not understand about this image SEO but this is as important as website SEO.
Also Read: TRANSACTIONAL – NAVIGATIONAL – COMMERCIAL AND INFORMATIONAL KEYWORDS: WHAT ARE THEY?
URL Slug: URL is the thing that is created automatically by google after posting something on google. Below here you can see the URL Slug, this URL also hint to search engine about the content or website. You can customize this URL slug by adding your targeted keyword in URL and like before today's URL is no longer and google likes short URLs and is easy to understand. These things about URL matters a lot to know about your content.
Site Architecture Optimisation: Whenever any user visits your website it's important to understand that easy access to any of the pages is important. External links, as well as Internal linking, are the important part of SEO. Internal linking with the key pages of the website plays an important part in improving the site SEO. Relevancy with important pages through anchor text helps to understand the flow of pages. Make sure all the important pages are interlinked to each other this is a good page experience for users also for search crawlers to index the pages of the website.
Sitemap: XML Sitemap performs an important role to understand big websites which have a number of pages. Users can easily find out any pages through sitemap and also search engine crawlers can understand the pages on the website.
Offpage SEO:
Another and second important factor of SEO is Off-page SEO which is SEO link building backlinks for your website targeted pages and website, also building relationships with the content creators also with higher domain authority sites to get a backlink on your website. Getting backlinks from another website creates a strong impression on google also the trust in your website. So that Google can boost your website ranking up.
Link Building: Getting external links (backlinks) from another website have another major role in SEO, getting backlinks from high domain authority sites is the core ranking factor in search engine. That website sends traffic on your website through backlinks. In SEO peoples get links through mutual understanding and relationships with good sites. Submitting websites on high domain authority sites, directories, search engine submission sites, social bookmarking and blogging sites, and many more SEO activities through getting backlinks.
Also Read: INSTANT APPROVAL FREE CLASSIFIED SUBMISSION SITES – 2021 – AD POSTING SITES
Top SEO Tools in 2022:
Here are some SEO tools are listed which is used to optimize a website to perform SEO activities and also use SEO in marketing. Some tools are free and Paid but always work with SEO.
Google Analytics: Google Analytics is a free tool offered by Google, where you can have all the analysis of website performance reports like Audience Report, Acquisition Report, Real-time Report, and Behaviour analysis of user on your website and many more report about your website performance and user activity on the website. By doing analysis you can understand and have estimated how many users come to your website, what they do on your website, their timing on pages, and other things like that.
Google Search Console: GSC (Google Search Console) is also a tool offered by Google to use for free, you can optimize the website's Backlinks and performance of keywords on SERP. You can have ranking and traffic reports of top pages and keywords. Other you can upload URLs to get index faster on google, coverage issues on your website, and also sitemap check if it is attached to your website.
Backlinks Analysis Tools: Ahrefs, Semrush and Ubersuggest and more tools are available to get the external backlinks reports of your website. There are a number of tools are available out there to know about your website backlinks, referring domain, ranking keywords, and paid advertising ranking keywords. YOu can also know about competitors' backlinks and keywords performance and top keywords also you can check and create link building for your own website by checking competitors' backlinks.
SEO Optimisation Platforms: There is a number of tools are available now to major the performance of your website, Some tools are Moz, keyword everywhere, SEO Quake, SERP Trends, and so on. These tools will help you to find out website Domain authority, competitors' meta titles, meta descriptions, ranking of keywords, and Keyword research. These tools will help you to find out on-page and off-page opportunities. Also, many more things related to SEO.
Social Media Platforms: There is a number of platforms available to share your content and get engaged your blog and website. Sharing content on social media won't help to get rank on google but these tools are google for building the network and popularity of your website. Building relationships can give you the opportunity to get backlinks from good sites and also guest posting opportunities on higher authority sites. These things definitely help to boost ranking.
How to Start SEO?
If you want to start SEO, you need to have a website that you want to rank on Google SERP. Here are some guidelines to start SEO.
Perform Website Audit Research on any of the free websites like https://sitechecker.pro/
Website analysis with the Audit Report
Fix the Audit findings
Keyword Research on your Niche
Create Pillar content on the website
Start publishing your content and spread
Start work on Local SEO
Start onpage and offpage
Create Backlinks
Check the ranking of targeted keywords
How can I improve my Google SEO?
Perform best keywords research informational, transactional keywords
Create relevant content on the website
Perform on-page SEO
Start building high-quality backlinks
Use alt tags
Check keyword ranking regularly.
Conclusion:
SEO is not a one-time process you have to update your technique, strategy for website SEO, this involves a ton of SEO strategy content creation, keywords research, on-page SEO, and technical SEO elements to improve page speed and website structure. Keep Updated for SEO Trends and Overall SEO comes in SEO digital marketing. Digital marketing is a broad term that included SEO, PPC, Google ads, social media, and content marketing.
FAQ:
How Fast Does SEO Work?
Search Engine Optimization is the long-term strategy, to get the result of SEO you must implement a good SEO strategy on-page and off-page SEO, You can get a quick result through on-page by changing meta title, headings, and content of the website. Offpage SEO takes time to show the result like building backlinks, schema markup, Positive reviews, and getting traffic on the website takes time but these things will definitely pay off your hard work.
How Do I Rank #1 in Google?
There is not a single tip to get rank fast on Google, you just need to follow Google EAT Guidelines and perform all the SEO strategy which mentioned above. Just set your targeted keywords, Onpage and off-page SEO, and update content.
What is SEO in Marketing?
SEO in marketing terms Search engine optimization is the process of improving the quality and quantity of website traffic to a website or a web page from search engines. SEO targets unpaid traffic rather than direct traffic or paid traffic on the website.
What is SEO for Business?
SEO for business is also the same, depending on your business niche. Some businesses perform SEO in-house and some businesses hire SEO agencies for their business.
What Are Some Examples of SEO?
Performing Keyword research related to your business like If you have a Digital marketing company your keywords would be best digital marketing company in USA, Social media marketing company, Digital marketing agency. These can be your keywords and you can create content on these keywords and build backlinks. Set meta title and description targeting those pages.