Magento is an amazing eCommerce platform that can allow store owners to get their products out onto the Web and make great money. The issue is however that understanding all of the complexities of the platform and utilizing it to the best of its capabilities is another story.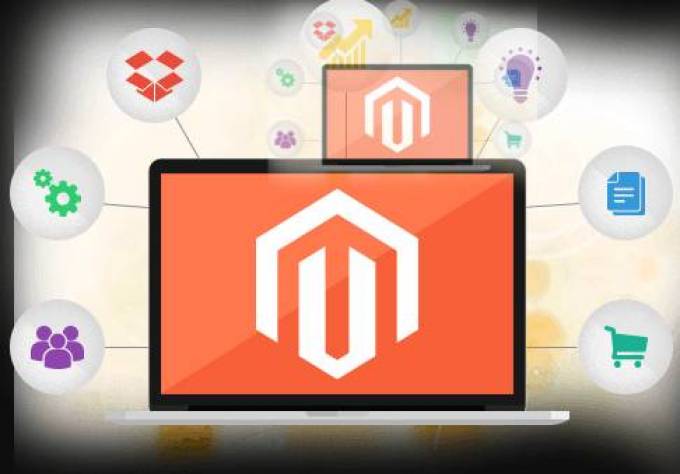 If you really want your eCommerce store to succeed, you should seriously consider Magento web development services. As the field becomes more crowded every year with real contenders all looking to dominate the first page of Google, you're going to want to make sure that your website is keeping up with the time and providing your users with all of the expected functionality associated with a true professional online shopping experience.
Why Magento Web Development Services Are a Necessity
Magento is unique compared to many other eCommerce platforms in that it is open source. This means that, like WordPress, it allows for a great deal of custom functionality and "user generated" content, including plugins, themes, and other kinds of features as well. While this is certainly a great aspect of the platform, it also makes for some confusion if you are a store owner simply trying to great a great website.
The truth is that platforms such as Shopify have great appeal because they do offer easy to digest out-of-the-box solutions. Sometimes, with too many options comes information overload. What's important to remember is that even with these other platforms, they may have limited and more streamlined options, but they too almost always require custom development to perform at a professional level.
For a Magento website, this all comes with the territory. Unless you have extensive knowledge of the platform and design in general, you may feel somewhat overwhelmed. Trying to tackle all of this yourself is ultimately a fruitless endeavor, because there is a high likelihood that you simply don't possess the skills or knowledge required.
It's far better to trust in an agency that not only specializes in Magento web design, but also works in eCommerce. This way, you know that you are in good hands and that you are making the right choice for the future of your online business.
Choosing a Magento Developer
You won't get very far without a professional agency to steer your store in the right direction. Rather than spin your wheels trying to figure out everything on your own, an agency can simply develop an incredible experience for you that will please your users and get conversions.
In that regard, 1Digital® may be the kind of agency you want to look into. Not only are they eCommerce specialists who excel at creating beautiful online stores that get results, but they have a long history of working with Magento specifically. They know the platform well and will be able to build you a store that looks and feels professional and up to date.
In terms of looking for great Magento web development services, you want to go with an agency that will cover all the important points of creating an eCommerce website, from the core functionality to the SEO and everything in between. If this is the kind of professionalism you want in your development, 1Digital® is certainly worth investing your time with.
Take a look through their portfolio and you will see that they know how to take online stores to a whole new level. If you want the best for your Magento website, it's crucial to make the right choice that allows you to take full advantage of the Magento platform and start selling your products as soon as possible.
He is a freelance writer and having successful experience in writing about Internet Marketing Services. he is writing about how to choose Volusion Design Services and Volusion Programmer.